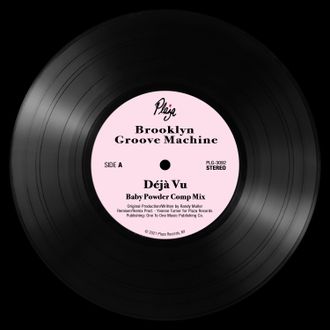 Deja Vu - Baby Powder Comp Mix
Brooklyn Groove Machine
YOU WANT IT..YOU GOT IT. A tighter more vocal and Club-friendly version of Yvonne Turner's fabulous Baby Powder Main Mix. Not as long, but the groove is still #*%$&in STRONG. 
Enjoy!
Artist: Brooklyn Groove Machine  
Original Production/ Written by Randy Muller  
ReMixer/Remix Prod.- Yvonne Turner for Plaza Records, NY  
Keyboards - Lenny Underwood  
Remix Pre-Prod. Engineer - Alan Friedman  
Mix Engineer: Dave Darlington  
Remastered - Francois K  
Label: Plaza Records, NY  
Special Shout-out - Bexx Mack for the vibe and for being on point!  
Publishing: One To One Music Publishing Co.